20/07/2016
Bios Elettronica provided a visual monitoring system (Totem-Display) for the photovoltaic system installed in the Fattoria Latte Sano in Rome.
To help protect the environment, Fattoria Latte Sano di Roma installed a 3425-square-meter photovoltaic plant with an annual output of about 532111 kWh.
The plant has allowed to reduce the emissions of Carbon Dioxide in the atmosphere of about 470 tons in one year.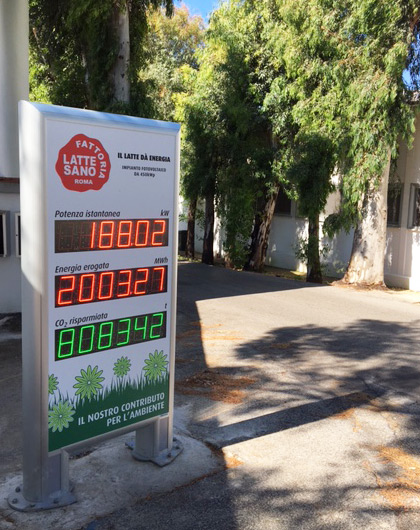 At THIS LINK you can find the article on the official website of the Fattoria Latte Sano di Roma.
Request your offer in our Contacts form.
English