12/02/2015
For the plant in Nogara (Verona, Italy), the multinational Coca-Cola installed a new photovoltaic plant.
In order to allow the visualization of the CO2 not issued into the atmosphere, Bios Elettronica provided the giant LED display model PWD23-300C3, dimensions 300 x 150 x 8 cm.

Below is a picture of the display in our lab: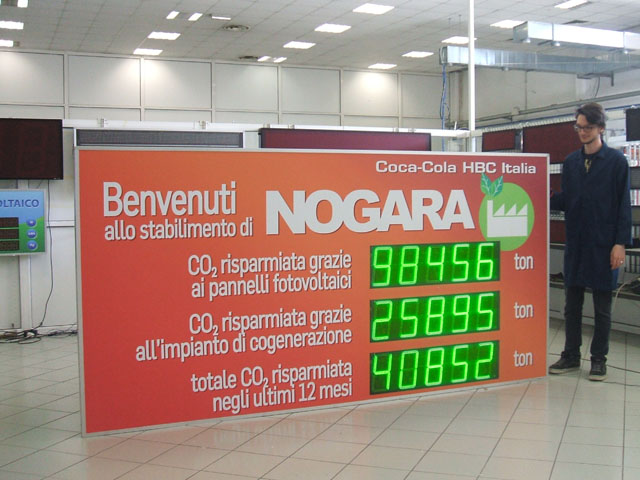 At this link you can find the article in the site Wired.it about the Coca-Cola pavilion at the Expo 2015 in Milan, Italy and the presentation of the new photovoltaic plant in Nogara: Articolo Wired.it.
English